Jose Alessio: Spaniards will not reach final because of Araz
29 march 2010 15:08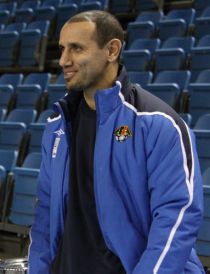 The head coach of Azerbaijani futsal club – Araz – Jose Alessio commented results of drawing ceremony of Four Final of UEFA Cup to azerisport.com.
What can you say about results of drawing ceremony?
Not very well. The Interview team has players from Spain and Brazil. But in spite of it we have to prepare and play. I didn't expect easy opponent in semifinal of such kind of tournament.
It means Araz is ready to fight with famous opponent?
Spaniards are champions of UEFA Cup now. I would like to face Italian Luparence frankly speaking. Italian champion is strong at home. It will be easier to beat such kind of opponent in Portugal.
What do you know about your opponent?
Everything. My friend plays there. I watch the matches of Spain every week. It is the strongest team in Europe at the moment.
What about Araz's chances in this case?
It is hard to say something because it will be first game of tournament. Our chances are about 30%.
Did you think about possible match for third place?
No I didn't. I will think about it last. We will fight with Spain and it will not be easy for them to reach final.
Will you make some surprise for Spain?
We will think about it definitely.
Will you make your team stronger for Four Final?
Three futsal players from Russia joined us. They need some time to adapt to squad.

printer friendly version
Viewed: 1967